Kosher Caterers in the Bay Area
Dina's Catering
Caterer
" Dina's Catering started out as a small family business in 1995 and has since expanded its services to catering events for up to 2000 people. Today, we are a premier kosher catering company offering our services in the San Francisco and Greater Bay Area.  With both casual and sophisticated modern food options, we are able to cater to an expansive array of affairs.  From extravagant weddings, bar/bat mitzvahs and corporate cocktail parties to small backyard get-togethers, our catering consultants work closely with you to ensure your vision is brought to life."
Epic Bites
Caterer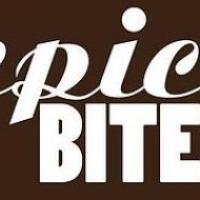 Kosher catering for events, private parties etc. Chef Heshy Fried
Oakland Kosher Catering
Caterer
"Oakland Kosher Foods can accommodate all catering events. Whether it is for 10 people, or for 500 people, we will always cater with the finest and most tasty food - your guests will never leave disappointed! We offer services with a full staff and set up, or we can make the food and deliver it on platters. We can cater any food of your choice, so don't hesitate to contact us!"