You are here
About Sunrise Kosher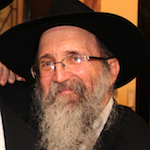 Sunrise Kosher is a Northern California community service non-profit organization whose mission is to provide the highest standard of quality Kosher certification for businesses in the local food industry.  It is composed of Rabbinic and lay leaders providing kosher certification, supervision, and inspection for caterers, wholesale and retail food vendors, and food production companies throughout Northern California, especially in the San Francisco - Oakland - San Jose Bay Area. 
BENEFITS of Local Kosher Supervision:
Cost is minimized, since all of the Rabbis are local to Northern California.
Our staff is easily accessible thus ensuring immediate communication.
Familiarity with the  local culture and economics as well as familiarity with the  geographic territory is assured.
Sunrise Kosher  is informed of new developments in production and innovation for the Northern California food industry before they hit the market and are therefore able to advise its clients accordingly.